The power
of your purchase
You Purchase A High Quality, One-of-a-kind American Made Product.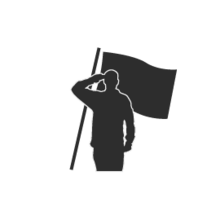 That Purchase Helps Empower Veteran Employment, Reduce Waste, And Strengthen Civil-military Understanding.
Sword & Plough Donates 10% Of Net Profits To Veteran Initiatives.
"THE RUCKSACK, TOTE, AND MESSENGER ARE JUST PLAIN GOOD-LOOKING BAGS. THAT ALSO HAPPEN TO DO GOOD. CALL IT A TWO-FOR-ONE DEAL."

"THIS ROOMY BAG HELPS YOU GET IN SHAPE AND PROMOTES EMPOWERMENT AND SOCIAL CHANGE. BONUS POINTS FOR LOOKING SO GOOD DOING IT."

"TWO SISTERS TURN THE MILITARY'S TRASH INTO CIVILIAN TREASURE."

"THE BRAND OFFERS A LINE OF ACCESSORIES THAT DO FAR MORE THAN COMPLETE AN OUTFIT."

"A NEW SPIN ON THE TOM'S SHOES BUSINESS MODEL. THEY'RE REPURPOSING EXISTING MATERIAL AND PUTTING SOME OF THEIR REVENUE BACK INTO THE ECOSYSTEM. IT'S VERY CYCLICAL."

"ONE OF THE 20 MOST INSPIRING COMPANIES OF 2014."
The Sword & Plough Mission
We are a veteran owned company that makes one of a kind Made in USA bags and accessories out of repurposed military surplus and durable military grade materials. Your purchase helps us empower veteran employment, reduce waste, and donate 10% of profits to impactful veteran initiatives.
See What Our Customers Are Saying!
"I love my tote bag!!!!! It is very sturdy and durable for the items I carry in it. Being in the education field requires me to carry more than bag to and from school..."

"I am really pleased with the bracelet I received. It's beautiful! I've received several comments about it, and when I explain the origin/maker's story it's even more meaningful..."

"This is the 3rd Sword and Plough bag I have purchased-2 were for gifts and one for me! The bags are well made and serve the purposes for their individual designs..."

"I love the .50 Caliber Bar and Circle Necklace! I have received so many compliments and wear it all of the time. You can dress it up or wear it for casual.."

"My wife got me the money clip for Christmas and I absolutely love it. It holds a special place in my heart bescause I used the M2 as we invaded Iraq in '03..."